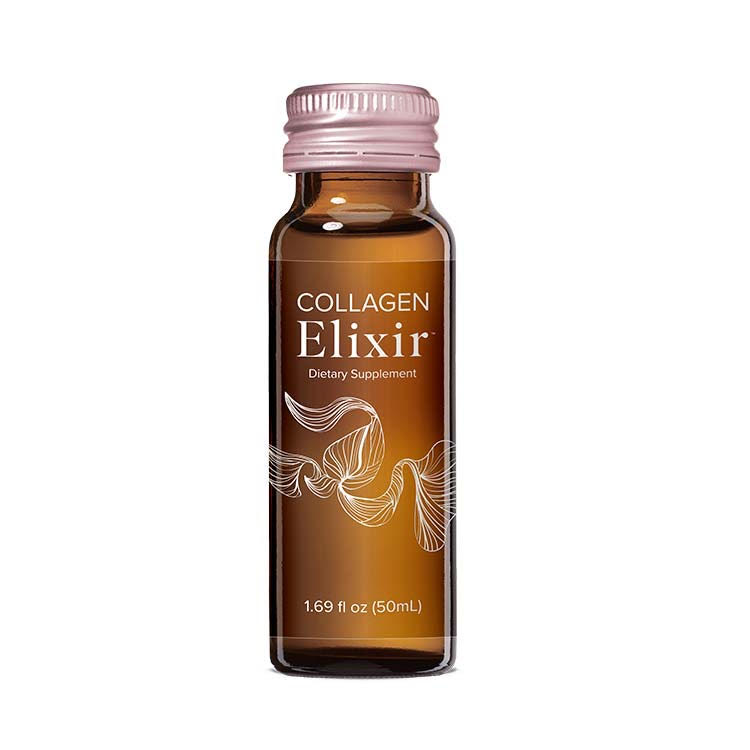 To truly care for your skin, you need to start below the surface. Collagen Elixir™ nourishes your skin from the inside out, promoting enhanced elasticity, firmness, and hydration for a healthy and radiant complexion.

Skin is the body's largest organ and is composed of water, protein, and fat. Collagen is your body's most abundant protein and creates structure, resilience, and elasticity. It acts like a glue that helps to hold everything in its place (1). Your body builds and repairs collagen every day, but collagen production gradually declines with age.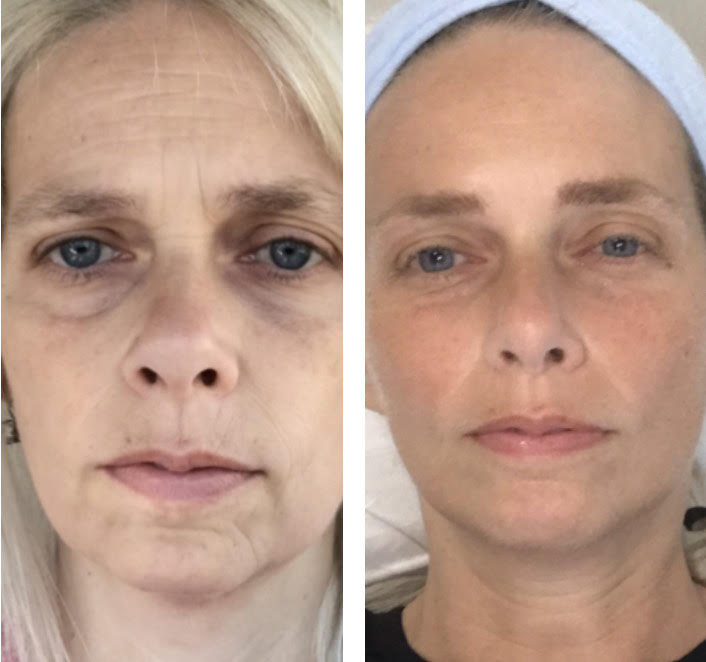 Collagen builds the foundation of a smooth and radiant complexion. The deepest layers of skin are made of a dense network of collagen fibers. Over time, the network of collagen fibers can become fragmented and weakened, resulting in wrinkles, fine lines, and thinner skin (2).
Good nutrition is essential for collagen production, but ordinary foods may not provide the right nutrients. While fish contains collagen, it's in the form of long collagen fibers that are hard for the body to use. Collagen Elixir combines highly bioavailable collagen peptides along with vitamins and minerals to quickly deliver collagen's benefits throughout the body (3).Studies show that supplementing with marine collagen, alone or when combined with other nutrients such as vitamin C and zinc, may improve skin hydration, elasticity, and thickness; improve physical aspects of hair and nails; and minimize the appearance of fine lines and wrinkles (4-11).

Collagen Elixir is made with hydrolyzed marine collagen synergistically blended with powerful botanicals and micronutrients to help nourish your skin from the inside out. These collagen-boosting nutrients are expertly mixed with cranberry, grape, and apple natural flavors to make a delicious wild–berry–flavored drink to sip and enjoy.
Marine collagen blend: Made with hydrolyzed fish collagen sustainably sourced from deep–sea fish from the cold waters of the Atlantic and Scandinavian regions. Our marine collagen blend provides type I collagen in the form of collagen peptides and is rich in amino acids that support the body's natural production of collagen.  
A proprietary blend: Containsphytonutrient-rich goji and acerola berries, moisturizing aloe vera, and soothing chamomile extracts. 
Vitamins and minerals: Vitamin C is an antioxidant nutrient that is required for normal collagen synthesis. Zinc is an essential nutrient and plays a vital role in skin, hair, and nail health. Biotin forms the foundation for skin, nail, and hair cells, and even a mild deficiency can cause dry or itchy skin. 

Sip your way to a hydrated and radiant complexion by enjoying one bottle of Collagen Elixir daily. Collagen Elixir is made with sustainably sourced ingredients and arrives in recyclable packaging for a beautiful daily ritual you can feel good about. It's soy-free, gluten-free, and non-GMO and has no added sugars.

Infused with an innovative blend of marine collagen peptides and powerful botanicals, Collagen Elixir™ indulges your skin with both beauty and nourishment from the inside out.
Helps reduce the appearance of fine lines and wrinkles by improving skin elasticity with 5 grams of marine collagen peptides.*
Maintain a more youthful appearance with increased collagen production.*
Protect against the damaging effects of photoaging.*
Enjoy an excellent source of vitamin C, zinc, and biotin.*
Boast a healthy glow with a powerful beauty blend of superfoods.*
Experience a glow up with extra support for hair and nails.*
Taste the glow of wild berries and hints of sweet botanicals.
Enjoy improved skin elasticity to help reduce the appearance of fine lines and wrinkles.†
Results depicted are those of Isagenix customers who used Collagen Elixir along with a skincare and supplement routine for 30 days with daily use. Results not typical. In a preliminary study, participants experienced a 9.5% reduction in the appearance of wrinkles over 30 days.
After 30 days:
93% noticed an improvement in skin hydration
92% said their skin felt healthier
88% noticed an improvement in skin brightness
91% reported a more youthful complexion
83% noticed an improvement in skin firmness
90% noticed more radiant skin 
† Individual results may vary. Statistics are based on a survey of 113 participants who used Isagenix Collagen Elixir™ consecutively for 30 days without cosmetic intervention or other known changes to their regular skincare products. The survey participants included Isagenix Independent Associates, who are eligible to earn a commission for sales of Isagenix products.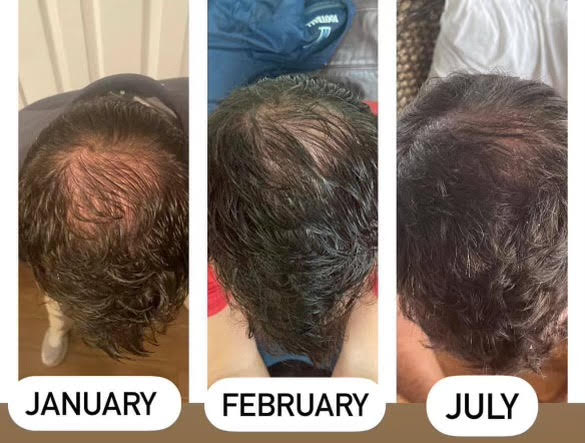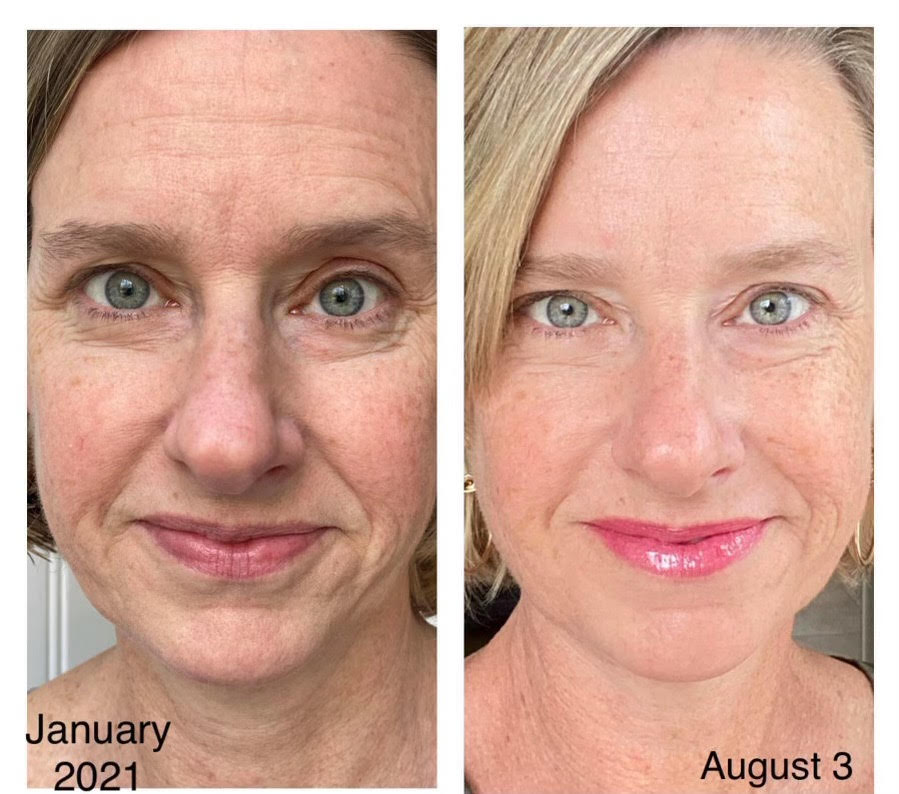 Let's get your appointment on the books.