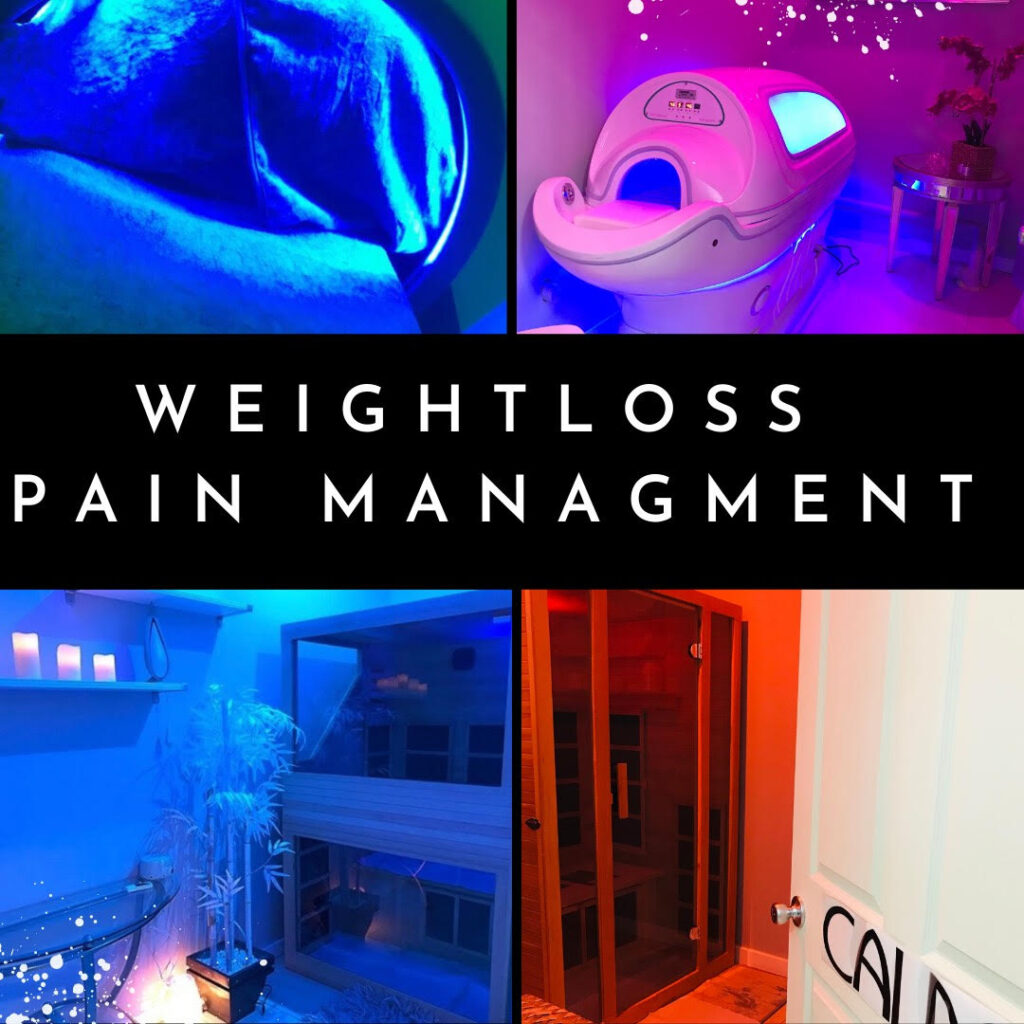 WHAT ARE THE BENEFITS OF AN INFRARED SWEAT SESSION?
You sit and let our Infrared Saunas do the work.  What results can you expect?
WEIGHT LOSS– Infrared Saunas are 7x more effective than traditional saunas.  In a single sweat session you can burn up to 600 calories while resting in a relaxing atmosphere.  Infrared waves penetrate 1 1/2 to 2 inches deep within the skin to heat the core, causing sweating which is the body way to cool itself off.  During your session you will feel your heart rate increase causing the body to burn more calories.  It is common to feel as if you worked out after your Infrared Sauna Sweat Session.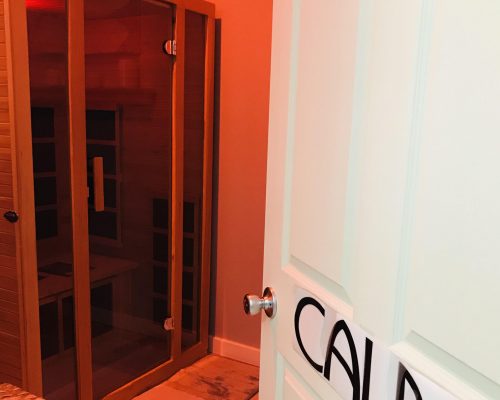 Calm is a walk in sauna unit featuring red Chromotherapy. Red brings warmth, energy and stimulation; therefore good for energy, fatigue, colds, chilly and passive people. It energizes heart and blood circulation. It energizes all organs and the senses.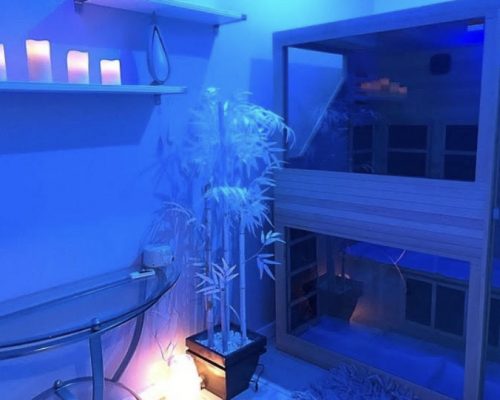 Unity is a walk in sauna unit featuring blue Chromotherapy. It is available for single or Duet appointments. Blue promotes relaxation and calm. Blue is a cool color that is calming. It stimulates the parasympathetic system, and reduces blood pressure and calms both breathing and heart-rate. It helps treat sleep disorders and headaches.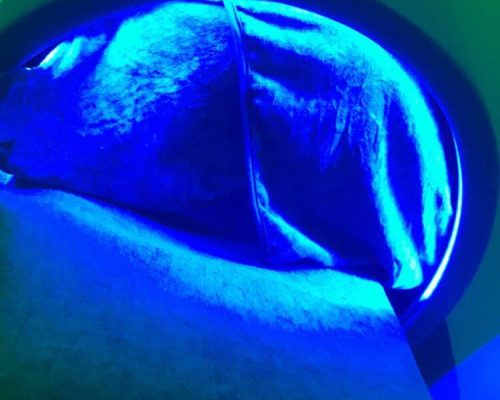 Tranquility is a lay down pod sauna unit featuring green Chromotherapy. Green is a cooling, sedating color, which helps reduce swelling of joints and tissues; it calms the body's nervous system. It's the color of the relaxed heart.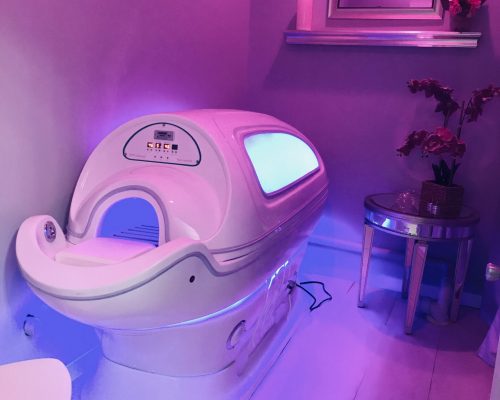 Serenity is Pittsburgh's only infrared capsule sauna and offers scent therapy. You can add on eucalyptus, lavender, peppermint, and more to enhance your sauna experience. This lay down sauna unit features violet Chromotherapy. Violet promotes awareness and consciousness. It increases the effects of medication. It promotes proper functioning of the lymphatic system and is very helpful with menopause. It is the color for neutralizing emotional wounds and spiritual growth.
Monthly memberships allow our members to enjoy the reoccurring benefits of our  Infrared Saunas at the best rates. Visit our membership page for more information about all of our membership options.
Interested in sharing a sauna session with a friend or loved one?  Try a Duet Sauna in Unity!  This is a perfect opportunity to relax, recharge, and rest. Please note, memberships may not be shared.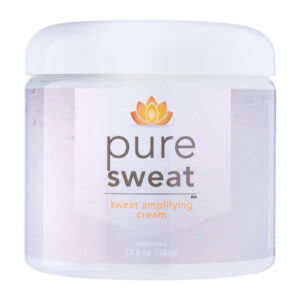 Enhance your sweat session with our Pure Sweat Cream!  Pure Sweat Cream activates circulation and intensifies for faster results.
Triples sweating
Increases circulation
Accelerates caloric burn
Releases built up toxins
Fights muscle fatigue
Targets problem areas
Enhances vasodilation
You can purchase a travel size or try a full size jar.