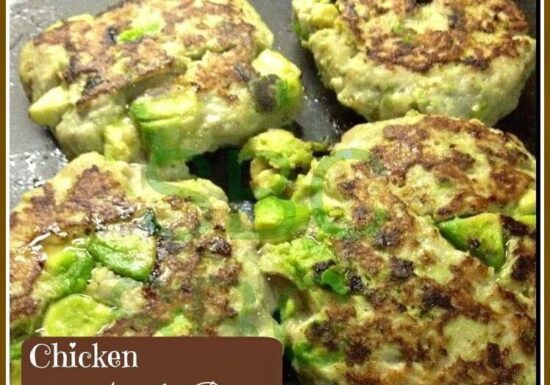 INGREDIENTS:
1 lb ground chicken
1 large avocado 
1 garlic clove (chopped)
1/4 cup panko bread crumbs 
Salt and pepper 
Jalapeños or poblano peppers (optional) I prefer it WITH jalapeños! 
DIRECTIONS:
1. Mix chicken, bread crumbs, garlic, peppers(optional) and spices. 
2. Dice up the avocado and add to the chicken mixture. Don't squish the avocado too much.
3. Form Into patties and grill until done! Be careful not to overcook! 
Makes 4 Yummy Burgers